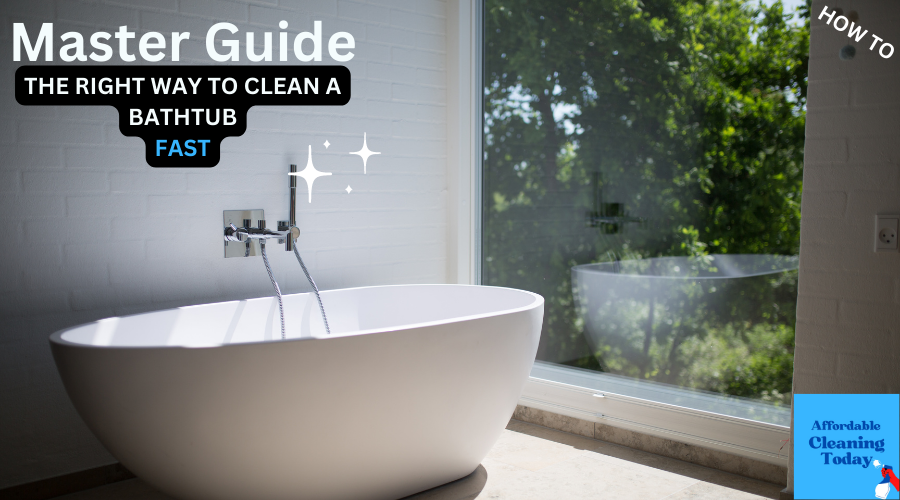 Master Guide - THE RIGHT WAY TO CLEAN A BATHTUB FAST
Listen up folks, have you ever heard of a relaxing soak in a dirty bathtub? It's about as relaxing as sitting on a bed of nails. But fear not, I've got the solution to your dirty bathtub woes!
Just think, with a little bit of effort each month, you'll turn a one-hour semiannual job into a quick and easy 10-minute chore. Trust me, it'll be worth it when you see the soap scum disappear and your grout and glass sparkle like new.
And let's be real, a dirty bathroom is like a rebellious teenager, it'll make you pay for it tenfold if you don't keep it in check. But don't worry, I've got your back. Thanks to my fiancée, I'm now a bathroom
cleaning expert
. So let me take you on a journey of how to quickly clean your bathroom, even if it's the grossest one you've ever seen. By the end of it, you'll be able to tackle any bathroom and make it shine like the top of the Chrysler building.
The Best Way to Clean a Bathtub
Now let's get down to the nitty-gritty of cleaning your bathtub!
Start by pouring hot water into the bathtub and filling it up.
If your tub is especially dirty, use a tub-and-tile cleaner instead. Then, sprinkle baking soda on all surfaces of the tub.
In a separate bucket, mix two tablespoons of dish soap with a half-gallon of hot water. This will be your cleaning solution.
Use a scrub sponge or a nylon brush to scrub all the surfaces of the tub.
Use the bucket to rinse your sponge or brush periodically, and to transfer the soapy water to the tub.
To really get the dirt out, dip your sponge or brush in the bucket solution, sprinkle baking soda directly on it, and scrub hard.
Once you're satisfied with the cleanliness of the tub, rinse it thoroughly with a bathtub hand sprayer or a bucket of water.
Finally, use a clean, dry cloth to polish the tub faucet, drain, and handles.
If you're looking for more tips and tricks to make your bathroom cleaning routine a breeze, I'd recommend checking out "The Joy of Cleaning" by Mindy Weiss and "Speed Cleaning" by Jeff Campbell. Both of these books provide detailed instructions and suggestions for making your cleaning routine more efficient and effective. Happy cleaning!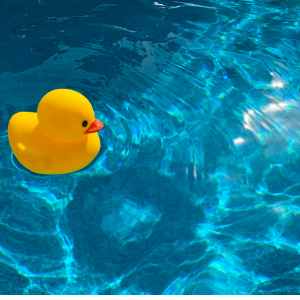 The Best Way to Clean a Bathtub
Some thing we recommend for your cleaning arsenal:
This electric scrubber
Although it doesn't have the best battery life, it can clean about 2 to 3 tubs and is cheap, yet it will get the job done. It also comes with a lot of different accessories.
Saw this Vacuum ORECK XL COMMERCIAL on tiktok and it ended up being one of the best vacuums we've ever used, it's not cordless but it's cheap and it sucks like nobodies business.
As you gear up to tackle the dirt and grime, don't forget to arm yourself with these must-have items:
Microfiber cloths for quick and easy cleaning
A sturdy scrub brush to get into hard-to-reach places
A reliable sponge to tackle tough messes
Household cleaning gloves to protect your hands
A comfortable face mask or respirator to protect your lungs
Safety glasses to protect your eyes
A trusty spray bottle to dispense your cleaning solutions
A sturdy bucket to hold your cleaning tools and supplies
Baking soda, white vinegar, lemon juice, dish soap, and bleach - your all-natural cleaning arsenal
Toilet bowl cleaner for, you guessed it, cleaning the toilet!"

Preparation is Key for a Safe and Effective Cleaning Session
When it comes to cleaning, it's important to protect yourself from harsh chemicals and potential hazards. Before you begin, make sure to put on a pair of rubber gloves to protect your hands. Safety glasses are also a must-have item to protect your eyes from flying debris. If you plan on using bleach, it's essential to wear a mask or respirator and turn on the bathroom fan to keep your lungs safe from fumes. With these simple steps in place, you'll be ready to tackle any mess with confidence and ease.


A dirty bathtub can detract from the overall look and feel of your bathroom. But fear not, with the right supplies and a little elbow grease, you can have your tub looking like new in no time!

Cleaning Acrylic Tubs
Acrylic tubs can be prone to dullness and discoloration from harsh cleaners. To keep your tub looking its best, try this gentle, eco-friendly solution:

In a bowl, mix together equal parts baking soda and dish soap.
Add a few drops of lemon juice to the mixture and stir until it becomes foamy.
Using a sponge, apply the solution to the entire tub, making sure to cover all areas with buildup.
Let the solution sit for 30 minutes.
Using a wet sponge, scrub the tub from top to bottom, allowing the dirty water to run down into the tub.
Rinse the entire tub thoroughly with water.
With this simple and effective solution, you can clean your acrylic tub without worrying about damaging its finish. Happy cleaning!"