Keeping Your Home Clean in the Sunshine State
Hello Tampa Bay!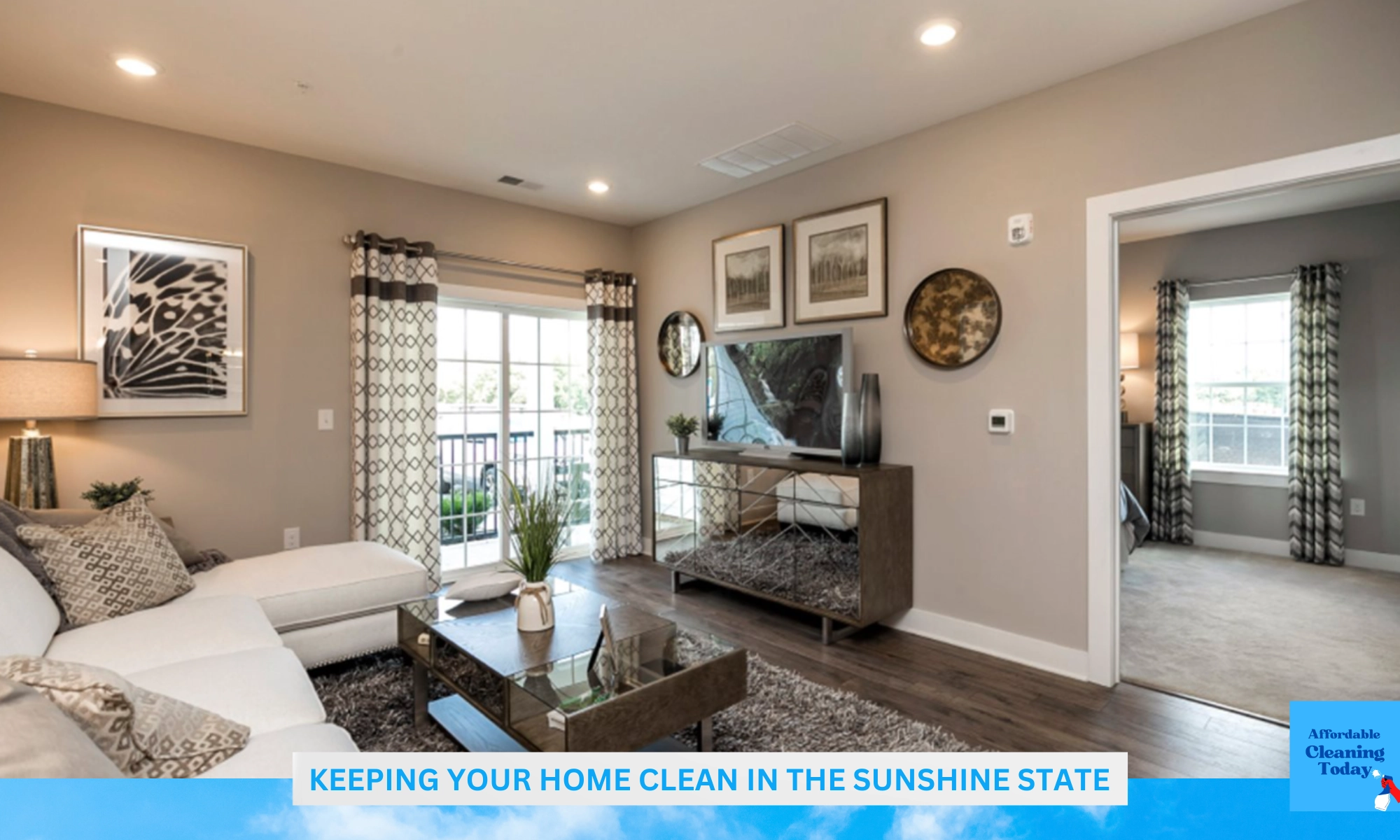 Greetings, Tampa Bay residents! So you've finally decided to clean up your messy house after years of living in a Floridian jungle. Well, lucky for you, we've got 7 sun-soaked, fail-proof tips to help you transform your home into a pristine Tampa Bay paradise!

Fear not, whether you're just trying to make your house presentable for a beach party or looking to impress your Floridian neighbors, these tropical strategies will have your home shining like the Florida sun in no time!


Welcome to the future of cleaning in Tampa Bay!


Feeling overwhelmed by the chaos in your home? Putting the past behind you won't help. Instead, focus on the actions you take moving forward, as you dive into the future of tidiness.

When you wake up, are you making your bed with Tampa Bay Buccaneers-style precision? Are you sending your dirty clothes straight to the laundry basket like an alligator chomping down on its prey? Did you wash that beachy tiki mug you just used, or did you add it to the sandy stack of dirty dishes in the sink?

When faced with a messy house, don't panic! Focus on the actions you take moving forward, as you dive into a future of tidiness. And remember, these are all just suggestions – use these tips and strategies in any way you see fit to help you clean your Tampa Bay abode! You'll be soaking up that Tampa Bay lifestyle in no time with a little time and effort, followed by a touch of Floridian flair.


#1 Use A Simple, Sunshine-Filled Cleaning Plan


By following
a well-structured cleaning plan
, you can achieve a clean home, which ultimately leads to a happy home. Browse online resources or download a free checklist from our website to guide your cleaning journey.
Make a list of each area you want to clean, then list each cleaning task you want to accomplish. Allocate a reasonable amount of time for each space, keeping in mind the paradise you're creating.
Example of a Cleaning Plan:
Declutter surfaces and clean each area, saving floors for last
Grab a trash bag or basket and look for trash or out-of-place items throughout the house - limit to 30 minutes
Clean the kitchen – 1 hour
Clean the bathrooms – 40 minutes per bathroom
Clean/dust the living room – 30 minutes
Clean/dust common areas – 30 minutes
Clean/dust bedrooms – 20 minutes per bedroom
Sweep and vacuum the entire house at once, including the bathroom and kitchen
Mop all your hard floors, and you're all done!
#2 Make Time for Your Tropical Paradise


Establish a cleaning routine based on your desired level of cleanliness, and allocate the necessary time to achieve and maintain it.

Stay grounded in your expectations about the time required to clean your home, and plan accordingly to fit it into your schedule.

Depending on how dirty something is and trust us we have seen our share of dirt, it can take anywhere from 3 hours to 8 hours to clean a house properly, and also adding one or more individuals doesn't hurt. Keep in mind that these estimates can vary based on factors such as dust levels, heavy grease build-up, excessive soap scum and grime, cobwebs, hard water stains, and the presence of mildew or mold.

Remember, regularly scheduled cleaning sessions will keep your Tampa Bay home fresh and inviting.


#3 Clean Your Messy House Task-By-Task To Get It Done Fast


Break down the monumental task of cleaning your house into smaller, manageable tasks. Focus on decluttering surfaces, cleaning out closets, and washing blinds and baseboards. With a step-by-step approach, your messy house will be transformed into a Tampa Bay sanctuary.

Example of Breaking Down Tasks:

Task 1: Declutter surfaces only in every room of the house – no closets or drawers.
Task 2: Clean out closets in all bedrooms – one room every weekend for the next 2 months.
Task 3: Wash the blinds and baseboards throughout the house on Saturday.


#4 Start With Clutter, Like Clearing Out Seashells on the Beach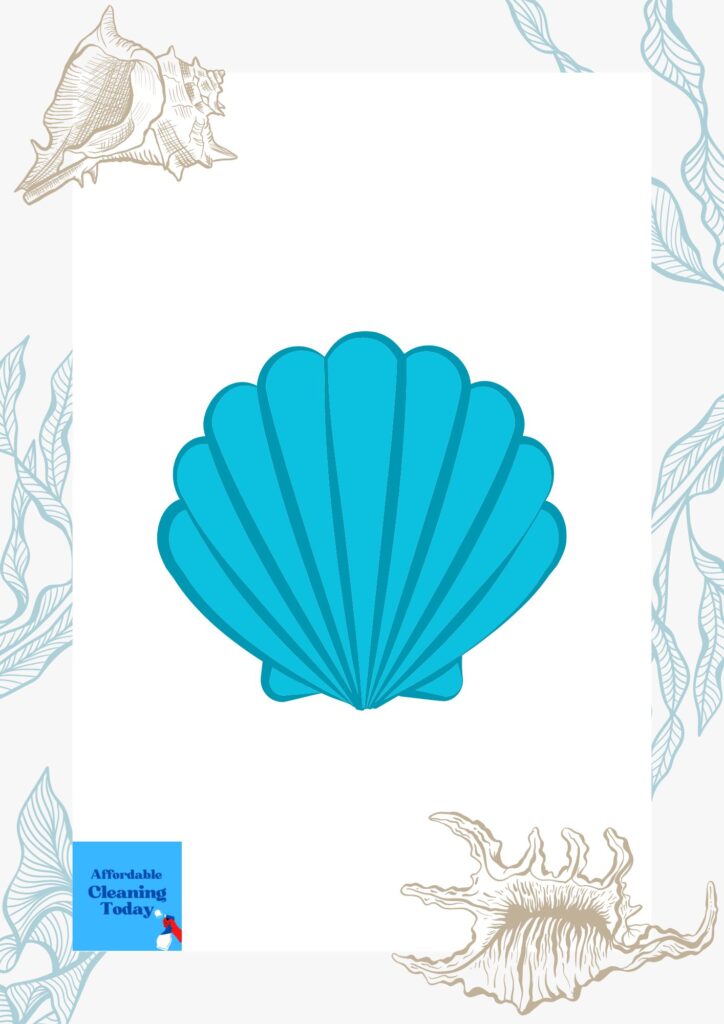 Always start by decluttering - it's the law of the Sunshine State. Get rid of the trash, clear off surfaces, and put clothes away. With a decluttered space, you can then focus on the actual cleaning.

If you're unsure where to put all the clutter, grab a box or a basket to temporarily store it. Clear surfaces first and save hidden clutter, like junk drawers and stuffed closets, for another day.


#5 Get Your Tampa Bay Home Flowing | Start With Trash + Dishes + Laundry EVERY TIME


A messy house can be the result of life's waves crashing down on you. Get your home back on track by addressing the trash, dishes, and laundry that have piled up.
Dishes should be washed and put away daily, while laundry can be tackled with a schedule that works for you, whether it's one load a day or multiple loads on the weekend. Just be sure to get caught up!
Pro Tip: Keep Your Dishwasher Running Smoothly

Rinse dishes in the sink before placing them in the
dishwasher
. Remember, the dishwasher is not a backup garbage disposal, so keep the food out to
avoid unpleasant odors
.
#6 Tackle the Easy Areas First to Build Momentum


Starting with simpler tasks helps build momentum and confidence as you clean. You'll be more motivated to continue working on the house as you make more progress. If an area is too overwhelming, skip it for now and return to it later.

On the other hand, if you wake up with the energy to dive straight into the messiest room, go for it! Let the Tampa Bay spirit guide your cleaning process.


#7 Add Some Tampa Bay Flair to Your Clean Home


Once your house is clean, don't forget to add some Tampa Bay flair to truly make it feel like home. Incorporate local artwork, beachy decor, or a touch of tropical greenery to brighten your space and celebrate the vibrant, sun-soaked lifestyle of Tampa Bay.

With these tips, you'll transform your once-messy house into a stunning, Tampa Bay-inspired haven, ready to impress your neighbors and host those unforgettable Florida beach parties!


#7.b CHEAT! Hire a Professional Cleaning Company ;)


Just call
727-274-1915
and leave the cleaning to us :) (Operators are standing by)