Hourly Cleaning: Unveiling Why We Believe It's the Superior Approach
How about if I told you there is a key to a pristine, hygienic living space that lies within the ticking of a clock? My experience as a data scientist, engineer, and owner of a professional cleaning company has given me a unique perspective on how cleaning works. From crunching data to scrubbing surfaces, I've seen it all, and I've drawn a refreshing conclusion: hourly cleaning isn't just a method, but arguably the superior one, for maintaining clean and healthy spaces.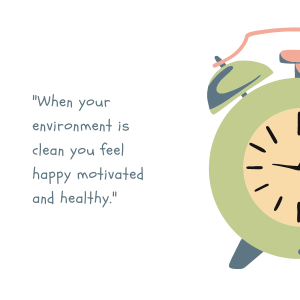 Although the superior approach may sound intimidating, it does have its drawbacks and concerns, just like anything else in life. It might seem intimidating to pay an
hourly cleaning company
, after all, what if the cleaning takes longer than expected? You might end up paying more. That's why you need to keep an eye on
experience, research, and reviews
. It is imperative that you choose the right company for the job.
It is important to check out
reviews to find out a company's reliability and performance
.
Experienced cleaners
can estimate the time accurately, preventing the process from dragging on unnecessarily. Getting good service isn't just about how well they can clean your floors; it's also about their customer service and communication.
A good communication system can solve half of all potential problems. If there is a problem, if you wish to skip a task, or even if you want your supervisor to be present, don't hesitate to ask for assistance. There might be times when specific tasks require additional equipment, such as
steam cleaners
. The additional cost might be higher, but the increased efficiency often compensates for it, saving you both time and hassle.
Now that we have a better understanding of hourly cleaning, let's explore why we support it.
Here are some reasons why hourly cleaning is a good idea:

It may seem easier to have a checklist of tasks to complete if you are initially skeptical about hourly cleaning. Wouldn't it be more cost-effective? It doesn't necessarily. Checklists are often more expensive because they include comprehensive cleaning tasks that take a lot of time to complete. In contrast, hourly cleaning gives you full control over your cleaning budget and gives you the ability to prioritize areas.


The importance of quality over quantity:

Many cleaning companies struggle with maintaining consistency in quality, especially when the scope of the task becomes overwhelming. An elegant solution, however, is hourly cleaning, which ensures a realistic distribution of time, resources, and labor. As a result, companies are able to maintain their quality standards and prevent cleaning tasks from taking longer.


The Persistent Challengers of Dust and Baseboards:

Dust particles and baseboards are two of the most challenging parts of any cleaning regimen. Dust, a relentless foe, requires regular attention to prevent buildup. Meanwhile, baseboards, neglected often, harbor dust and grime. If left unchecked, they could demand a lengthy cleaning session. An hourly cleaning approach can prevent potential problems from becoming monumental ones and keep them in check.


The Hidden Time Consumers of Special Cleaning Tasks:

Lastly, there are special cleaning tasks to be completed. Having to deal with hard water stains, mildew, mold, excessive soap scum, and grime can significantly increase the cleaning time. Unpredictable and demanding, these tasks create a 'time sink' in the cleaning process. However, by adopting hourly cleaning, we can manage these labor-intensive instances more effectively and allocate resources more efficiently.


To conclude:

In spite of the apparent flexibility of a 'clean-as-required' approach, our professional experience and the data support an hourly system. It allows consumers to customize their cleaning needs while maintaining a consistent standard. If we keep an environment consistently clean, healthier, and more pleasing, we'll be able to take care of persistent problems like dust and baseboards. After all, a cleaner home is just an hour away when we embrace hourly cleaning - a method proven by time and data.